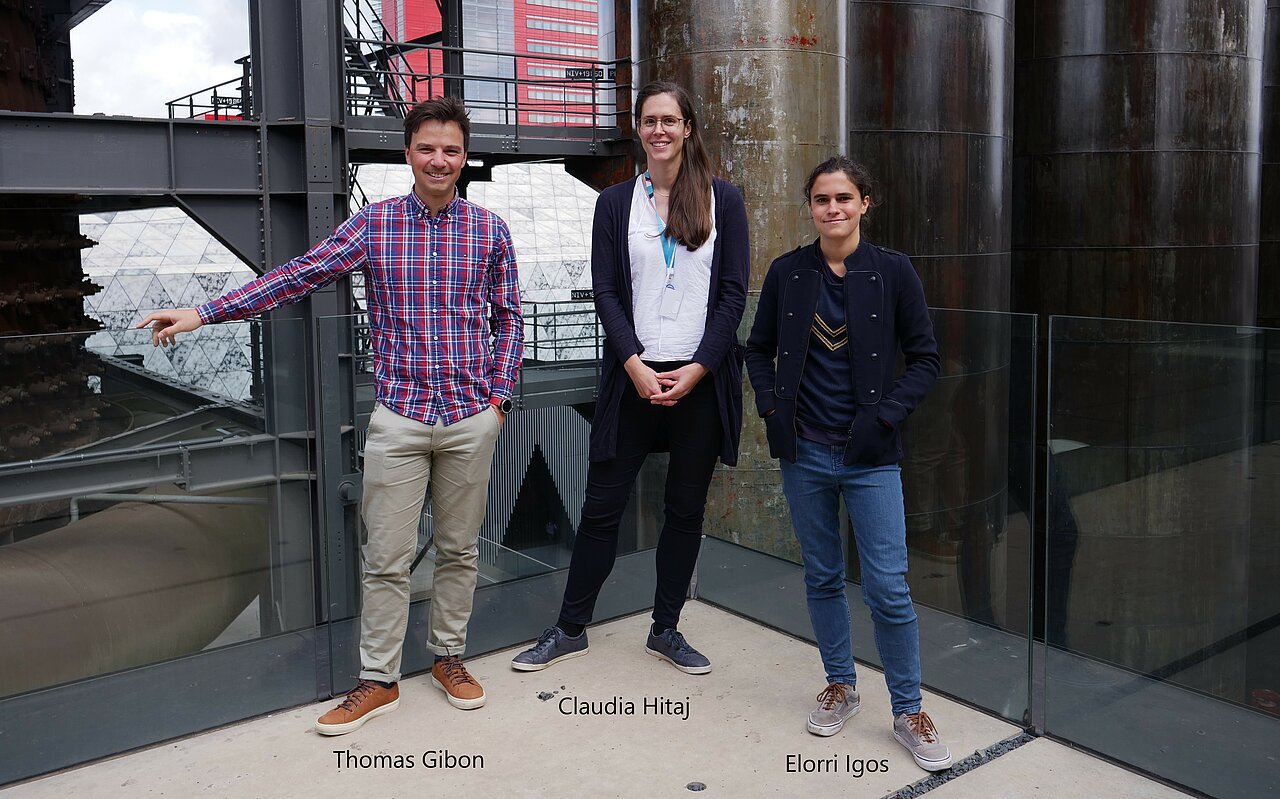 CarbonNerd started in 2021 with co-funding through a grant from the Luxembourg National Research Fund (FNR) and its PSP-Classic funding scheme. LIST researchers – Claudia Hitaj, Elorri Igos, and Thomas Gibon – in LIST's Life Cycle Sustainability Assessment group developed the material for the brochure and have since visited several secondary schools and companies in Luxembourg and given talks at public events.
Dr. Claudia Hitaj is an environmental economist who joined LIST in 2019 after working for six years as a research economist at the Economic Research Service of the United States Department of Agriculture. Her research focuses on decarbonisation, sustainable finance, and environmental and agricultural economics. She is also host of the Net Zero Future series on the podcast Luxunplugged. Claudia holds a BA in economics & mathematics and a BA in biology, magna cum laude, from Yale University, an MPhil in environmental policy from the University of Cambridge, and a PhD in agricultural and resource economics from the University of Maryland.
Dr. Elorri Igos is an environmental engineer and has been at LIST since 2011. She specialises in the evaluation of environmental impacts of products and processes. Her main interest is to support the sustainable transition of our society via science-based methods to quantify the benefits and potential trade-offs of decisions. Elorri graduated in process and environment engineering from INSA Toulouse and has a PhD in environmental remote sensing and geoinformatics from Trier University.
Dr. Thomas Gibon is an engineer who joined LIST in 2016. Thomas specializes in life cycle assessment and decarbonisation in the energy and mobility sectors. He was a contributing author to the IPCC Fifth Assessment Report, the 2016 UNEP report on Green Energy Choices, and lead author of the 2021 UNECE report on Integrated Life Cycle Assessment of Electricity Generating Sources. Thomas received his engineering degree from Ecole Centrale Paris and his PhD in industrial ecology from the Norwegian University of Science and Technology (NTNU).